Is Your Investment Technology Hindering Your Hedge Fund's Quest for Alpha?
Switching Systems

Simplified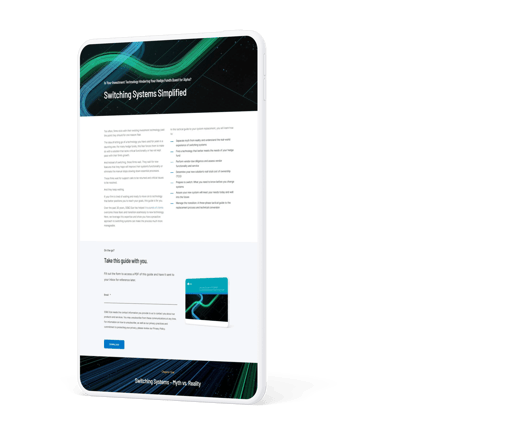 Too often, firms stick with their existing investment technology past the point they should for one reason: fear.
For many firms, this fear forces them to make do with a solution that lacks critical functionality or has not kept pace with their firm's growth.
And instead of switching, these firms wait for new features they hope will improve their system's functionality or eliminate manual processes. They wait for support calls to be returned and critical issues to be resolved. And they keep waiting.
If your firm is tired of waiting and ready to move on to technology that better positions you to reach your goals, this guide is for you. Fill out the form to access your free copy.
Learn How To:
Separate myths about switching from reality
Find technology that better meets your firm's needs
Determine your new solution's real total cost of ownership
Prepare to switch systems
Manage the transition with a three-phase tactical guide
Access Now
Fill out the form below to access your free copy.