More Streamlined Fund Operations Put Greater Emphasis on Vendor Services
Is your technology provider up to the task?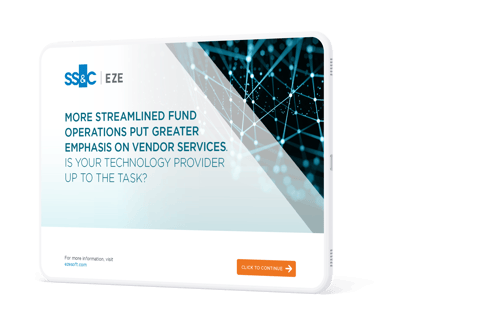 In recent years, resource limitations and shifting investor preferences have caused many firms to rethink their strategies and operations. To streamline fund operations, reduce costs, and get ahead, many firms are looking to move away from proprietary software in favor of outsourced technical solutions that require less investment in headcount associated with maintaining, upgrading, and supporting systems.
But when it comes to technology, investment managers can't do it alone. Making shifts toward a leaner organization will only pay off if your firm can rely on the support of your investment technology vendor. And poor vendor service can put your portfolios – and your firm's success – at risk.
With quality vendor support and service more critical than ever to your firm's success, learn how you can ensure your vendor is up to the task.
Access Now
Fill out the form below to access your free copy.