Eze Marketplace Partner: Spacetime.io

COMING SOON: Spacetime.io is a data and analytics disruptor that uses state-of-the art technology and cloud-based infrastructure to deliver innovative solutions to analytical challenges. Their flagship trading intelligence platform – TradeFabric.ai – delivers pre-trade, real-time and historical insights to help clients trade better and more efficiently.
Key Benefits
Accessible, out-of-the-box compliance with Best Execution reporting requirements

Insight into broker, algo, and venue performance via interactive, filterable views

Easy identification of outlier orders for further investigation

In-depth analysis of individual orders via Single Order screen
Share insight with stakeholders via PDF reports
Key Features
Monthly Best Execution PDF report

Daily Trading Summary PDF report
Interactive, filterable view of trading performance vs. multiple benchmarks
Views by broker, algo, and venue
Drill-down to Single Order view
Pre-Trade cost estimation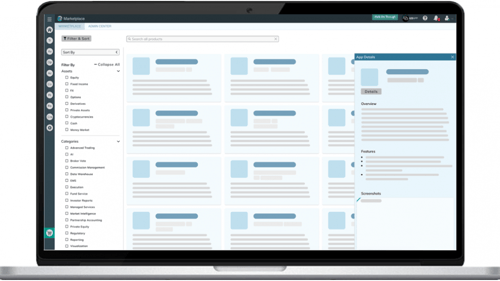 Are You Looking to Become a Marketplace Partner?
Powered by a secure, real-time data sharing architecture, the Eze Marketplace framework enables developers to build solutions that are deeply embedded and interact directly with SS&C Eze platforms. Share your solutions with thousands of buy-side users on Eze Marketplace. Contact us to learn more.