Eze Marketplace Partner: Secured Communications

Secured Communications is the technology leader in secure business communications. Developed in partnership with former senior FBI and global law enforcement leaders, the company's suite of products protects information with the most advanced and intuitive encrypted solutions. Its platform is trusted by counterterrorism professionals, public safety agencies and vetted corporations worldwide.
Mercury Workspace, powered by Secured Communications, allows users to host secure video conferences, make secure calls, send messages, and share files of unlimited size seamlessly, all within a single application interface in confidence using the world's first implementation of messaging layer security (MLS).
Key Benefits: 
Collaborate on trades securely and simultaneously through messaging, calls & filesharing

Ultra-secure encrypted app and web access on any public network

Works on your smartphone, laptop, and tablet

Cost-effective solution



Key Features: 
Secure Meetings

Secure Calls

Secure Messaging
Secure File Sharing

Multi-Factor Authentication

Post-Quantum Encryption

Messaging Layer Security (MLS)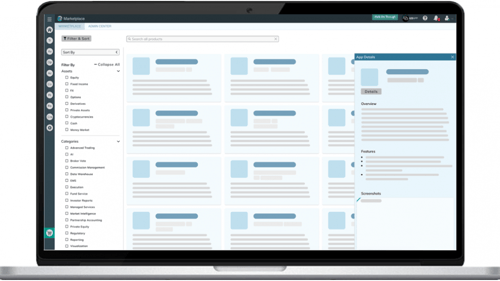 Are You Looking to Become a Marketplace Partner?
Powered by a secure, real-time data sharing architecture, the Eze Marketplace framework enables developers to build solutions that are deeply embedded and interact directly with SS&C Eze platforms. Share your solutions with thousands of buy-side users on Eze Marketplace. Contact us to learn more.