Eze Marketplace Partner: Lightkeeper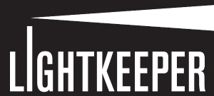 Lightkeeper's Saas software platform leverages proprietary techniques to allow asset managers to ingest data from anywhere and gain insight on their portfolio through analytics, reports and interactive exploration. ​
Key Benefits
Provides a modern data warehouse for aggregating and transforming data​

Automates reporting processes for the entire firm​

Powerful analytics configured to your investment process and style​

Access the platform from anywhere you have the internet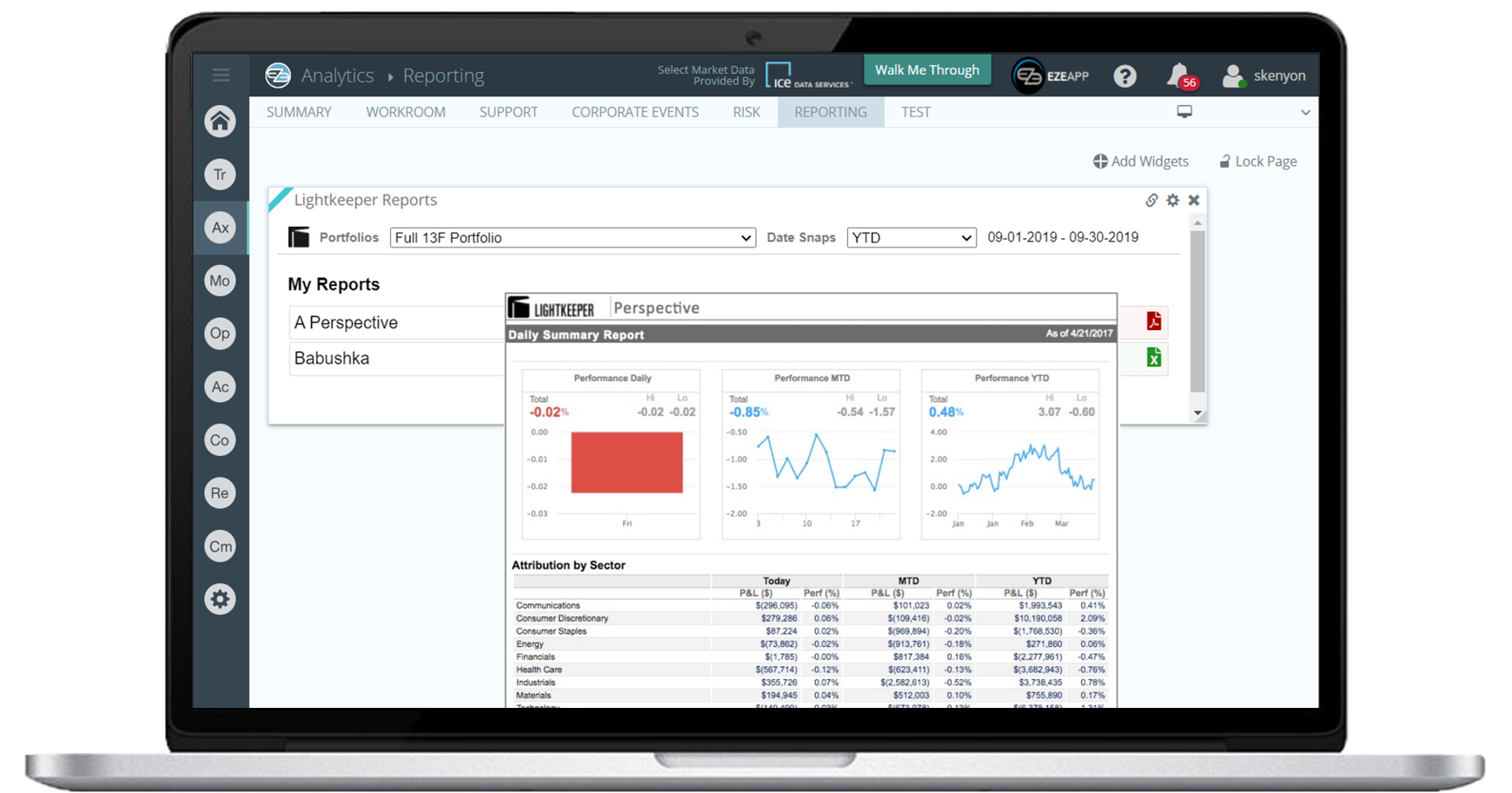 Key Features
Automatically synchronizes and enriches accounting information

Ability to take in multiple streams of data to create a unified history or extend current data with new tags and data sets​

Interactive web dashboard for exploring attribution, exposures and risk​

Flexible reporting engine to push information to users on a scheduled or triggered basis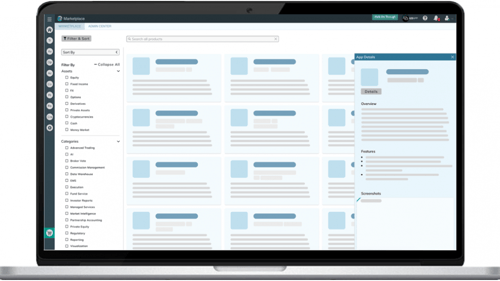 Are You Looking to Become a Marketplace Partner?
Powered by a secure, real-time data sharing architecture, the Eze Marketplace framework enables developers to build solutions that are deeply embedded and interact directly with SS&C Eze platforms. Share your solutions with thousands of buy-side users on Eze Marketplace. Contact us to learn more.