Eze Marketplace Partner: Aiera

Aiera is the only LIVE event monitoring & financial search platform covering all available Wall Street events, providing real-time transcription, one-click audio, DVR-style live audio controls, smart document search, dynamic alerts, and seamless team collaboration via bookmarks and note taking. Aiera covers over 40,000 earnings calls, investor events, and conferences annually (with a 95%+ live connection rate), spanning more than 10,000 global equities; all accessible via desktop, mobile app, API, and iFrame.
Key Benefits
Eliminate manual tasks for tracking and maintaining visibility of corporate events​

Reduce risk of being blindsided from lack of real-time monitoring​

Decrease research time in unstructured data​

Allow audio recordings and transcriptions of all important calls/events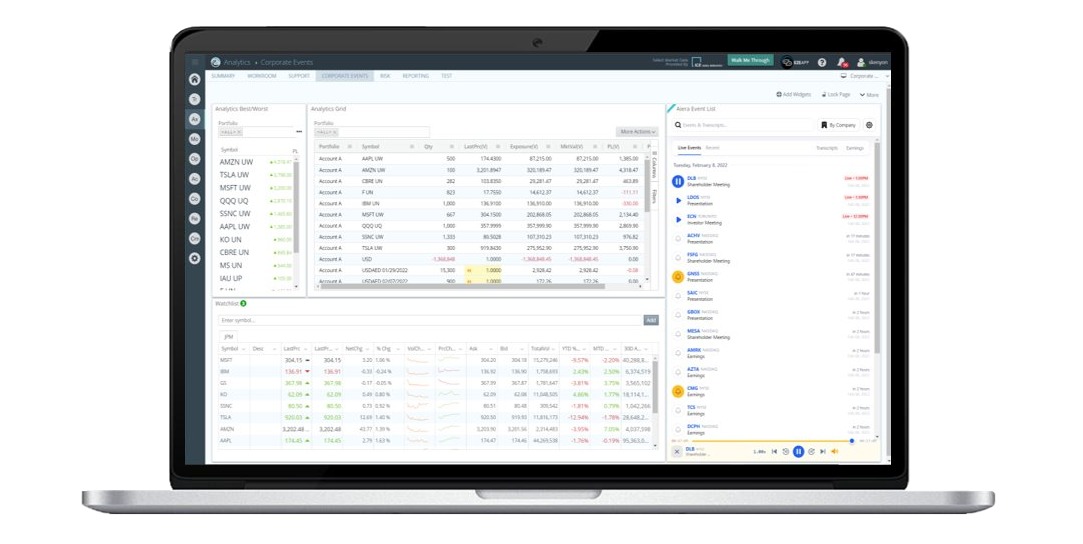 Key Features
Global event coverage, 10k+ equities and over 50k events annually​

One click event access – earnings calls, conferences, and more​

Real-time transcription, with transcript search, price tracking, note-taking, and automatic topic extraction​

Live audio DVR – the only Wall Street event platform with live transcription and live audio controls​

Real-time, event-driven portfolio monitoring and reporting​

Global Search and Monitoring Intelligence: Build custom monitors or configure one of our own​

Be alerted to major changes in price, guidance, discussion of topics, sentiment changes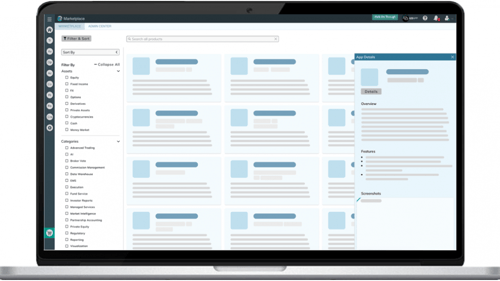 Are You Looking to Become a Marketplace Partner?
Powered by a secure, real-time data sharing architecture, the Eze Marketplace framework enables developers to build solutions that are deeply embedded and interact directly with SS&C Eze platforms. Share your solutions with thousands of buy-side users on Eze Marketplace. Contact us to learn more.