How to Start a Hedge Fund: Setting Your Firm up for Long-Term Growth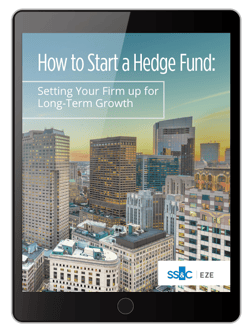 The decisions you make in the initial stages of starting a hedge fund can have an impact on the success of your fund long after launch. From setting up, to raising capital, to going live, get your hedge fund started on the right foot with this Ebook, your guide to long-term growth.
What's In This Ebook
How to choose your vendors: Starting a hedge fund is no longer just about raising capital and running trades. Hedge funds need reliable and independent partners to support them in setting up and running their operations.
Setting up for launch: Having a well-thought-out system for critical functions from the start can be a valuable differentiator, both during fund marketing and capital raising, and as the fund grows.
Security best practices: With every year, the number of cyber security breaches grows, many of them through third-party vendors. Protect client data by making these key considerations when selecting third-party vendors to support your infrastructure.
Download Now
Fill out the form below to access your free copy.