How Applied Finance Capital Management Uses Technology To Secure New Business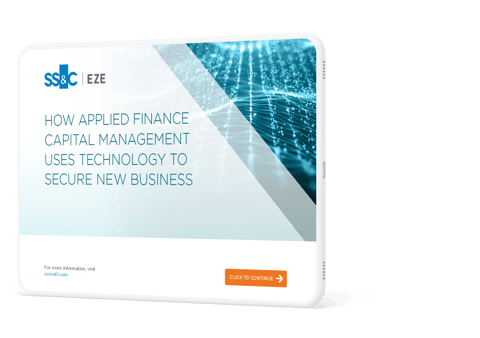 When opportunity knocks, investment firms must be ready to answer. Delays can mean lost business and risk firms' long-term success.
At Applied Finance Capital Management, opportunity came in the form of a potential new client, a pension fund interested in investing with the firm. But before the fund could commit, Applied Finance needed to assure them that it could fulfill all their operational and technological requirements, along with strict security demands.
If Applied Finance could not meet the criteria – and do it quickly – the fund would look elsewhere.
Hear from John McErlean, director of trading at Applied Finance, about why choosing the right vendor was the most critical factor in this fast-moving process and how deploying Eze Eclipse in just two months gave the firm the functionality they needed to capture this new business opportunity.
Access Now
Fill out the form below to access your free copy.